Children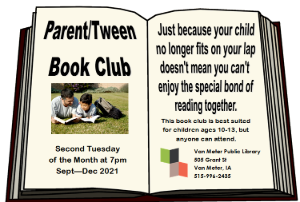 Parent / Tween Book Club
Reading the same book is a great way to stay connected to your tween. Each month you'll both read the same book. Some tweens will enjoy being together and reading out loud to one another. Or you might prefer to read separately. Then on the second Thursday you'll get together with other parents and tweens to discuss the book. It will be a relaxed time with refreshments and laughter.
Click here for additional information about Parent / Tween Book Club
Click here to register.
Click here for our FaceBook group (registered participants only)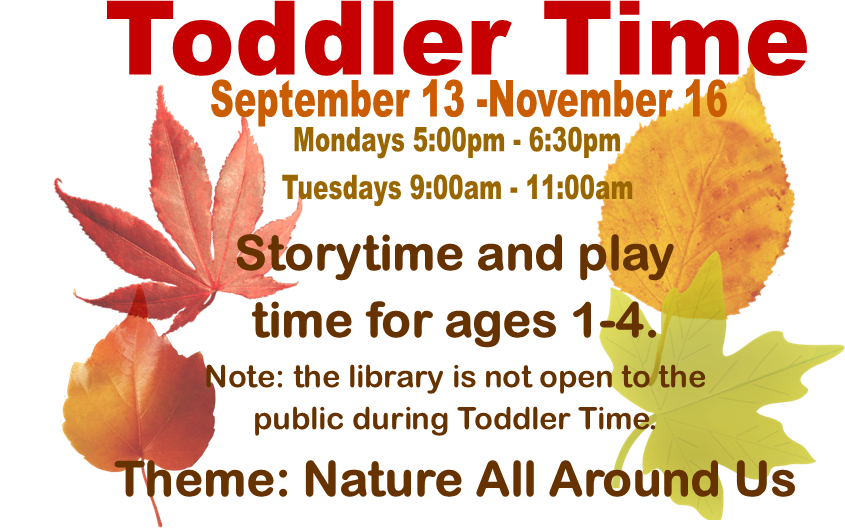 Toddlers and their parents or caregivers will have the library to themselves Monday evenings and Tuesday mornings. Each week will include a storytime and a variety of engaging learning opportunities. There will be something new each week, but the focus will always be on the skills your child will need to be ready to read! While registration isn't required, it is appreciated so we can plan. Click Here To Register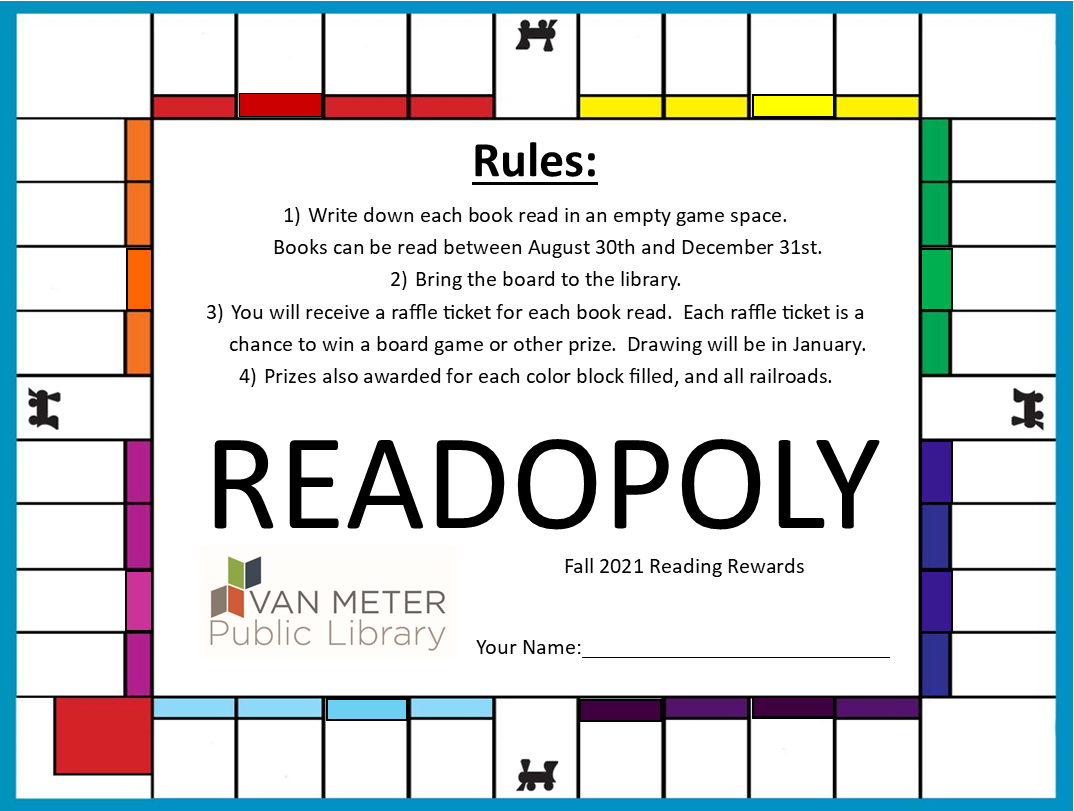 Fall 2021 Reading Rewards
Read Books. Earn Raffle Tickets.
Win Board Games and More!
Stop by the library for a game board today! Or Click Here to print out your own game board.
Rules:
1) Write down each book read in an empty game space. Books can be read between August 30th and December 31st.
2) Bring the board to the library.
3) You will receive a raffle ticket for each book read. Each raffle ticket is a chance to win a board game or other prize. Drawing will be in January.
4) Prize books are also awarded for each color block filled, and all railroads.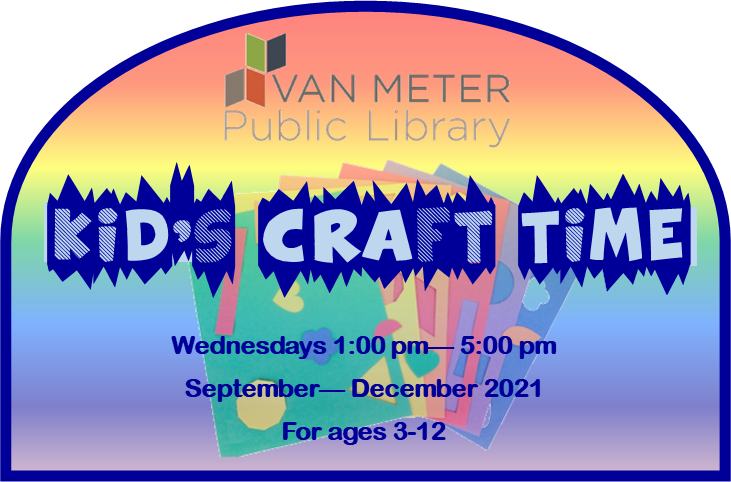 Kids Craft Time
We provide the supplies, we offer some ideas and you provide the creativity! There will be various projects available with something for all ages. Drop in anytime between 1:00pm and 5:00pm on Wednesdays this fall.