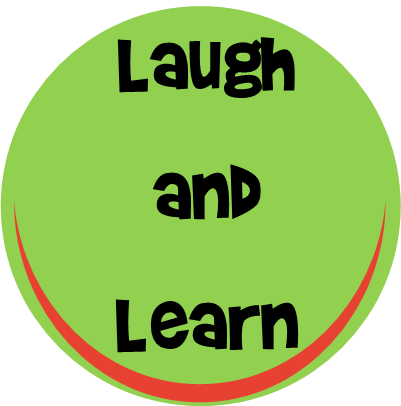 February 2022 Page
(Coming late January)
March 2022 Page
(Coming late February)
April 2022 Page
(Coming late March)
"Laugh and Learn" is a monthly program for families with elementary age children. It provides everything you need for a month full of family fun that sparks creativity and learning. Each month's bag includes a book perfect for reading out loud together. There are games, science experiments, crafts, writing activities and more.
During our monthly meeting, the Library Director introduces the month's book and there are activity stations to explore. Plus, of course, you'll get your bag.
Make laughing and learning together a part of your family's routine!
Winter 2022 Laugh and Learn Meeting Dates
Wednesday, January 5; 5:30 - 6:30pm
Wednesday, February 2; 5:30 - 6:30pm
Wednesday, March 2; 5:30 - 6:30pm
Wednesday, April 6; 5:30 - 6:30pm