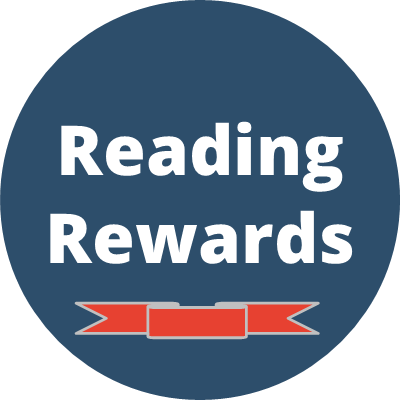 An open letter to the parents of young VM readers from the Library Director
Young readers are why I am here. They are why I wanted to take the job as Director in my new home town. When your child asks me if the latest book in a series is available- it makes my day! When your child grabs a book off the display shelf and says, "I want this one!" - it warms my heart. When your child brings in a reading log and gets a prize - it makes me smile.
I hope the first annual VMPL Readathon will be an opportunity for your child to feel the joy of giving back to the community where he/she lives. We need lots of young readers, reading lots of books, to make our fundraiser a success! All that the children need to do is keep track of the books they read on paper or using the online form. As always, books read to them also count!
Thank you for allowing me to serve the community. Thank you in advance for supporting the library with your pledges. And please tell your child thank you for making mine the best job ever!
Nancy Studebaker
Library Director
Readopoly ends December 31
January 3 is last day to bring your game boards to the library.
We will draw for prizes on January 4.
Every book you read gets you a raffle ticket - a chance to win one of the many prizes! Even if you've only read a few books, bring in your game sheets no later than Monday, January 3. The board does not need to be complete.
We will draw for prizes bright and early on Tuesday, January 4. Winners will be announced on our website and on FaceBook.

Children read books.
Adults donate to the library.
The library buys more children's books.
Or click here to print out a paper form
Help us foster the spirit of community in Van Meter! Join us as we expand the VMPL collection of Children's books by pledging to support young readers. By encouraging youth readers to give back through service, we help foster their sense of community and charity.
How it Works
ADULTS
1) Beginning December 20, adults can complete an Online Pledge Form or fill out a paper pledge form at the library.
2) Pledge to donate at a specific level based on the total number of books all the children read and record for the program.
3) You will receive an invoice around the end of March. Please pay invoice by the end of April. Checks may be made out to Van Meter Public Library.
CHILDREN
1) Kids age eighteen or under read books between January 1 and March 20, 2022.
2) Record the books they read either Online Record Form or on a paper form that you can print at home or pick up at the library.
3) Repeat steps 1 & 2 often!
4) The more books everyone reads, the more books purchased to expand our library.